.
Excerpt:
"I knew it… I fucking knew you were up to no good with that slut… I knew you were going round there way too many times… fuck!… but now you've told me that you're definitely going nowhere tonight! Do you hear me?" I yelled.
"I've not finished yet Melissa…" she says… "Because I was thinking about her while I was out this afternoon… and just thinking about her made my pussy all hot & wet… I mean… she is just soooo cute… so I called her up and asked her out on a date… and… and… I'm going round to see her right now… like I've done a few times before too… and I might be back later… much later… unless she wants me to spend the night with her of course. So you think about that while I'm gone. Think about us making out… think about us 69-ing… think about me licking and fingering her hot blonde pussy all night. And you know what? I love her pussy… and I love her too… yeah … you fucking heard me… and if you get lonely tonight… well… you can call up one of the sluts that fingered you earlier today, can't you! So fuck you Melissa… fuck you and fuck everything… you're nothing but a cheap fucking slut anyway!"
"Right, you little bitch… you're fucking grounded!" I screamed at her.
"Grounded? Fucking grounded? What the hell? I'm not twelve Melissa… and YOU can't fucking ground me! Ok bitch!"
And after that little speech, and before I could even say anything else, Emz promptly turned around and stormed off… slamming the door behind her.
She was wearing a really short denim skirt, which would have looked great on me, but it was way too short for my bitch… together with a cropped top and the ever-so-cute (and ever-so expensive) ankle boots I bought her the other week……."
*** CLICK THE BOOK COVER BELOW TO GET
"BLONDE PUSSY CHAMPAGNE" via KINDLE or as a PRINTED BOOK ***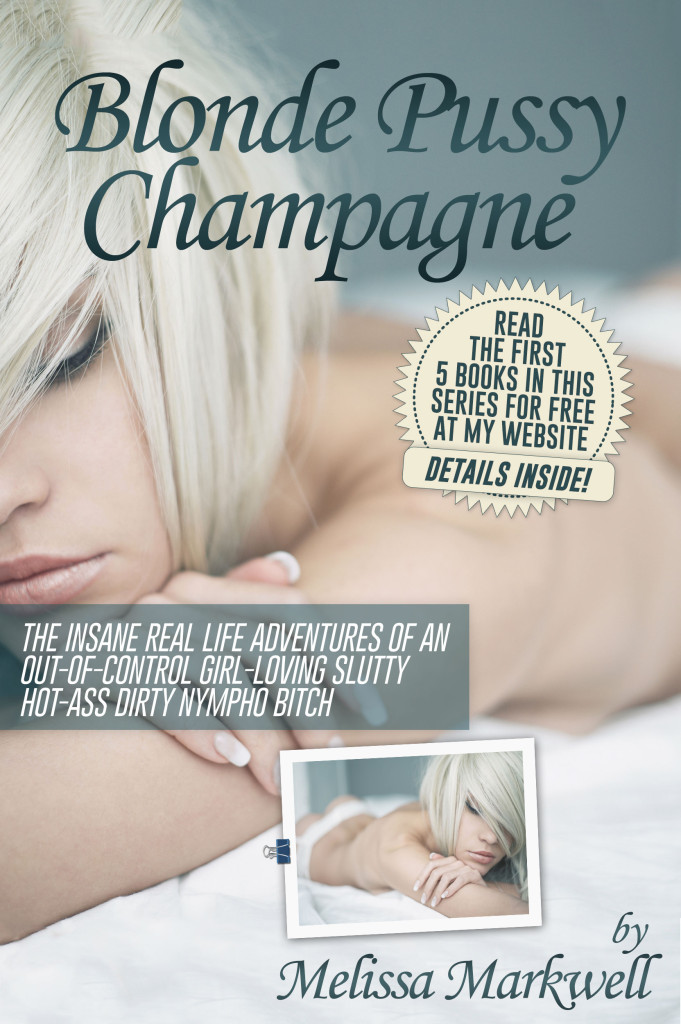 Don't have a Kindle? No probs! You can still read it on your PC, Mac, laptop, tablet, iPhone or android using Amazon's free software – downloadable in seconds via this link.
. . . . . . . . . . . . . . . . . . . . . . . . . . . . . . . . . . . . .