.
Hi, and welcome to my world!
I'm Melissa. I'm 22… I live in London (yay!)… I love making out with girls… partying… dancing… Smirnoff Ice… making my girlfriend/s insanely jealous… and (most of all) I love being me and I absolutely love being a real dirty bitch. [click here if you want to know more].

Basically, I'm the girl your parents warned you about, only much much worse.
The good news is, I always write about everything I get up to here in my Diary section. But be warned, because it is a bit on the potent side… it's very addictive… just like me… and it's definitely not for the faint hearted. Anything can happen – and more often than not, it usually does.
So lay back, relax & enjoy yourself while you're here. And as you're doing that, I'll take you gently by the hand and drag you giggling & screaming into the hallowed depths of uncensored debauchery & depravity… and maybe to a few other places you've never visited before.
Hold on tight though, cos' it's gonna be one hell of a ride.
You've got no excuse for not coming along either. That's because you can always take me with you wherever you go… and you can read my Diary on your iPhone, tablet or any other mobile device you have. Yay!
Finally… if you're a girl and you've read this far, always remember… you are fucking awesome.
Never let anyone tell you any different.
Shine bright like a diamond… (you know the rest),

Later,
Melissa xxx
"Who are you? Are you in touch with all of your darkest fantasies? Have you created a life for yourself where you can experience them? I have. I am fucking crazy. But I am free." —  Lana Del Rey – "Ride"
PS. "Blonde Pussy Champagne" is now available via Kindle or as a Printed Book – [details here]
PPS. My very latest book "Dirty Little Bitches" is also available via Kindle – [details here]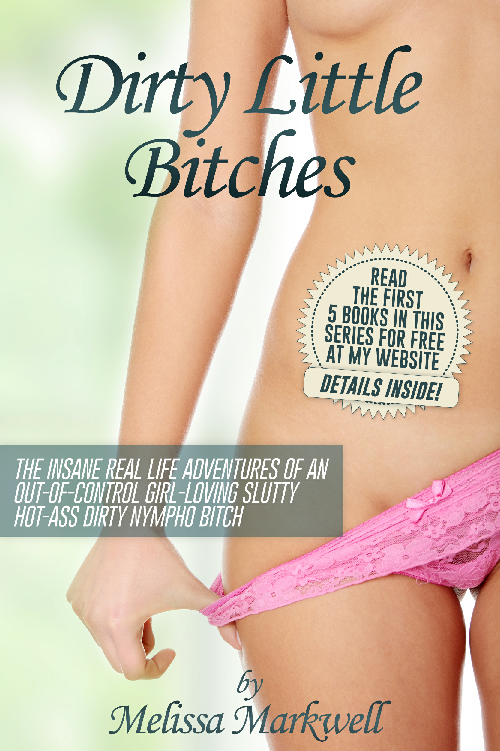 Don't have a Kindle? No probs! You can still read it on your PC, Mac, laptop, tablet, iPhone or android using Amazon's free software – downloadable in seconds via this link.
.